Your Grace Abounds
Monday, November 25, 2013 ▪ 3:27 PM
Oh Lord, you're beautiful, Your face is all I seek, For when your eyes are on this child, Your grace abounds to me. I want to take your word and shine it all around. But first help me just to live it Lord. And when I'm doing well, help me to never seek a crown. For my reward is giving glory to you. Oh Lord, please light the fire, That once burned bright and clear. Replace the lamp of my first love, That burns with Holy fear.
Shanghai Shanghai
▪ 12:06 PM
The night before I flew to Shanghai, my cellgroup came over to my house and surprised me. I was really shocked because I really didn't expect anything. haha.
The next day, my best friends came at 6.30A.M to have the last breakfast with me. We used to have breakfast every monday when we were in secondary school. Nicole had practical test that day, Amirah had submission and Glenda had test at 9am but they still made an effort to come. So sweet T_T
With my parents :)
My ex-colleagues came and send me off too. My local internship only had 6 staff and it really felt like a family.
- - - -
Well, I guess this is the start of my new journey :)
After I touched down, I went to BBH to meet up with Vivien and Grace. While waiting for them, I tried the highly raved bubble tea - coco. It is relatively cheap. 7RMB for pearl milk tea. I guess the unique selling point is that you can choose your drink to be hot, warm or cold. It was freezing that day and I ordered a warm milk tea.
The next day I had to do everything myself because my agent was SUPER NOT HELPFUL >:/
I went to open a bank account, register in a police station, make a new phone line, went to ikea and there's still one more thing i needed to do but I can't remember for now. haha
On friday, I went to my company for the first time and it was quite a long walk from the metro station. I got lost for 15 minutes before i found the place.
This is 手抓饼 and is damn delicious! It is like rotiprata + egg + sausage. Best part? less that 1 SGD ;)
That night Vivien and I went to Ikea while Grace went to the airport to pick her parents up.
I dyed my hair that day because i felt that my super bright brown hair was really unsightly. :| In case you are curious, the total cost was actually 320 RMB, inclusive of treatment.
Since Grace's parents were here, they brought them to tourist sites like Cheng Huang Miao and BOY it was C R O W D E D. While we were walking, I saw a guy wearing The Colour Run tee and Vivien and I looked at each other and went "Singaporeans" haha. after walking for 5 minutes, we saw them again and vivien asked them where were they from and they replied KCP. and I was like "HUH? KUO CHUAN? I WAS FROM KUO CHUAN" then i saw Mr liang, our counsellor teacher and Miss Quek, my class favourite art teacher. What a small world!
our 250+ RMB lunch which was HORRIBLE. I'm sorry I can't remember the name of the restaurant :( The food was cold, oily, not crispy.
Then we walked to some foreign bookshop which sells relatively cheap books. They are Grace's parents btw. haha
My Hunger Games set for 150 RMB. *_*
Walked to The Bund which was a stone throw away from the foreign bookstore.
My roomies
The Bund at its full glory.
This was my lunch on saturday. Cooked by Vivien. haha
After Church yesterday and I played with Vi's sunglasses. HAHAHAHA
My roomate :)
I guess that's all for now.
Till then :)
Labels: Cheng Huang Miao, internship, Shanghai, Shanghai Ikea, The bund
Toughest photo I've ever taken.
Saturday, November 23, 2013 ▪ 12:56 AM
SO HELLO FRIENDS.
I'm already in Shanghai and I would love to do a proper post about it soon but i just wanna update you guys about the most annoying personal photoshoot I've ever taken.
Well, I saw a photograph at Shanghai photo exhibition last week and it was a double exposure of Shanghai metro and ever since then, I've always wanted to a photo at the metro.
And i decided to do it today. Call me crazy. I love to look at pretty photos and I love it more when I'm in it. ha ha ha ha. I was contemplating if I should do it because your skin really needs to be thick (there are a lot of people in the metro stations.). In the end, i was like
"HECK IT. LET'S DO THIS."
and
so
I
did
(oh before i continue, let me tell you how I take my photo.) I always use a tripod and self timer and set the number of photos i want to take each time.)
so this was my first batch.
While i was taking the first batch photos, the train was already leaving and that motion itself was beautiful. So I told myself that the next batch, the train HAVE to be in the background.
The metro's frequency isn't as fast as Singapore. So to save time, I moved to the opposite side and take the photo. And there were so many people. Notice my expression. (I actually laughed out loud)
(Omg-this-is-so-embarassing face)
hurry hurry!
Shamelessly posing already
Still posing
Still posing
and my second batch was not as nice as I wished it could be :(
So I waited for 5 minutes and went to the opposite side and take.
My third batch
The first photo turn out well BUT the problem was, the train wasn't moving.
I was hoping the train will move soon but nope...... and people started to walk
Aiya, to cut the long story short, after waiting for the train to come 5-6 times.
I've finally taken one with the train moving.
I prefer this pose with my head facing the camera. It will be great if the train was still at the background.
After some editing, may i present you my best shot? hahahahahah
Well, Shanghai Metro is really impressive. Let me show you the map....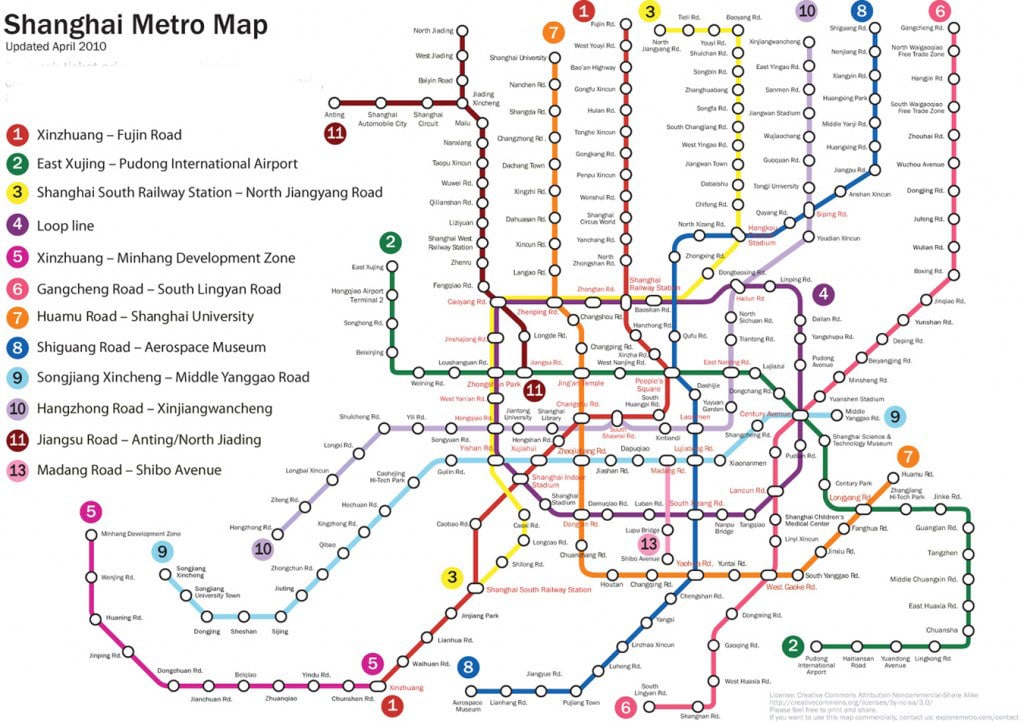 Can i have a "wow" please?


The BEST part about metro is that I can eat on the train and at the station. Awesome!
I have been updating on instagram daily. So follow me @clatjw if you wanna see more about my life in Shanghai!
Till then. xoxo
Labels: internship, Shanghai, shanghai metro